Click Store Direct
WavyLook ™
£65.99GBP
Regular price
£42.36GBP
Click Store Direct
WavyLook ™
£65.99GBP
Regular price
£42.36GBP
Perfect curls all the time and in seconds! 
The WavyLook™ will not tangle your hair with your comb or your hand while you are styling your hair in the morning.
 Ceramic Barrel For Smooth Curls
Unique Anti-Tangle Design
 Reverse Rotation Technology
Adjustable Temperature Settings
 Completely Fool proof
Minimalistic Design
The design is efficient but still quite elegant. It comes in three beautiful colours for you to choose from. It is very lightweight and won't strain your wrists while you're using it.
Portable
You can take it with you anywhere and use it anytime without looking for the closest outlet to plug it in. The battery is long-lasting, and you can recharge it with a USB or even a power bank.
Power bank with a massive battery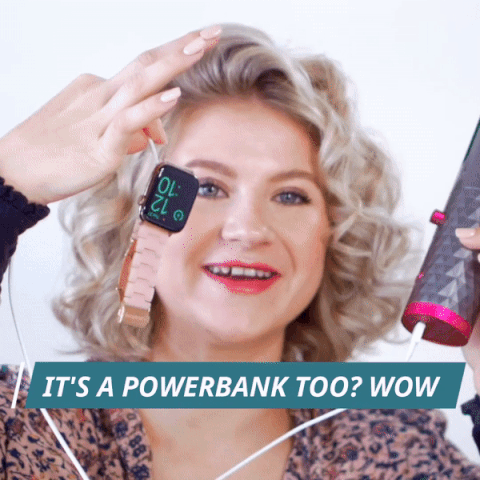 With a 4 hour fully charge you can use its wireless functionality for 2 hours and 30 minutes! It can be used as a power bank to charge your phone, smartwatch, tablet. The WavyLook comes with a micro USB charge cable. 
WavyLook Comes with  a FREE gift box! 
Why people love our product
Nothing else like it
Unique design that can't be beat.
Incredible quality
Solid material that screams quality.
Simple design
Perhaps the best looking product.