---
Brush Your Pet The Right Way!
With the touch of a button, the pins retract, hair falls away and the pad can be wiped clean. Reposition the button and you're ready to go again. The comfort grip handle and stainless steel pins provide excellent grooming results with minimal effort.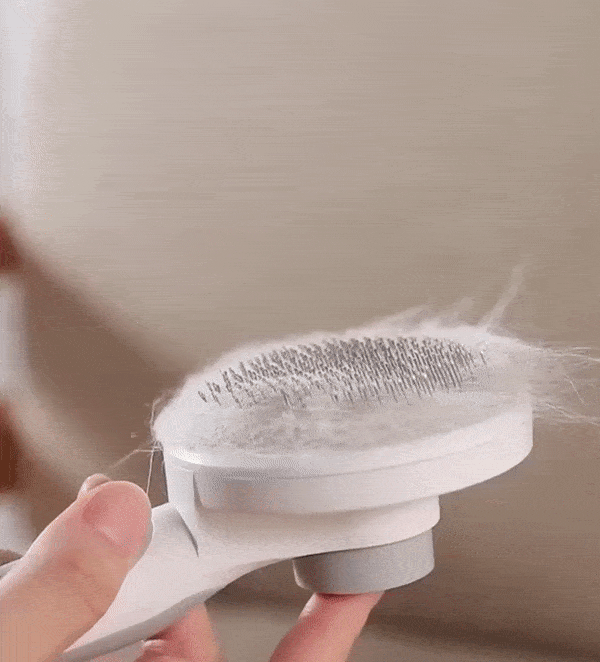 EASY TO CLEAN
After brushing your pet, simply click the button and the bristles will retract, so you can easily wipe off all the dead fur and debris left behind.
DURABLE AND HIGH-QUALITY DESIGN
Fur Magic Slicker Brush is designed with a comfort-grip and anti-slip handle. The bristles are fine bent wires that go deep into the coat, so they can groom the undercoat without scratching your pet's skin.
SUITABLE FOR
Medium- and long-haired dogs and cats.
Key Benefits
Grooming your cat has never been easier! With its retractable pins, cleaning this brush is as simple as pushing a button.
Gentle, stainless steel pins will ensure that your cats get properly groomed without irritating their skin.
Comfort grip handle is made for your comfort and ensures a sturdy grip.
Pin design ensures thorough grooming with minimal effort.
Keep your home cleaner just by regularly grooming your cat. Keep the hair off your cloths and furniture, and into the trash!
PLEASE NOTE: Keep the brush away from children and animals when not in use. You should not brush too hard as it may hurt your pet. Before combing your pet, make sure that there are no cuts or sores on their body.
This section doesn't currently include any content. Add content to this section using the sidebar.