Click Store Direct
Jellyfish Motion Lamp
£69.99GBP
Regular price
£42.99GBP
Click Store Direct
Jellyfish Motion Lamp
£69.99GBP
Regular price
£42.99GBP
Mom said no to pets ? We got you! 
This eye-catching aquarium jellyfish motion lamp is a compact size aquarium with jellyfish soothing effortlessly along with the 360degree visible transparent water tank and is set off by the beautiful changing colour projected light.
Points You'll love: 
The LED light is programmed with 16 colours changing repeatedly, 4 modes include flash, strobe, fade and smooth and 4 levels of brightness which is easily controlled by the remote provided
Built with a premium-grade mechanism to ensure silently and long-lasting operation. Being a good companion for relaxation and calm down before falling asleep
Powered by 3AAA battery (not included) or by using the USB charging cable provided (USB adaptor is not included)
Simple and easy to use
Ideal for using in bedroom, living room, office, and school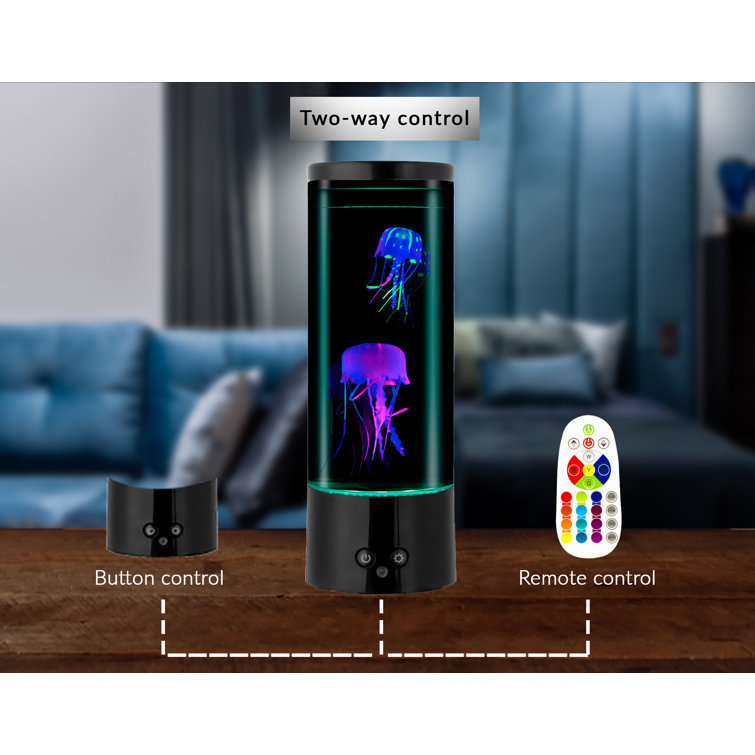 Why people love our product
Nothing else like it
Unique design that can't be beat.
Incredible quality
Solid material that screams quality.
Simple design
Perhaps the best looking product.